SEMINARS - TIME, MEMORY AND CRIMINAL LAW
Cycle of 22 MELA-seminars in Bologna (February - November 2018)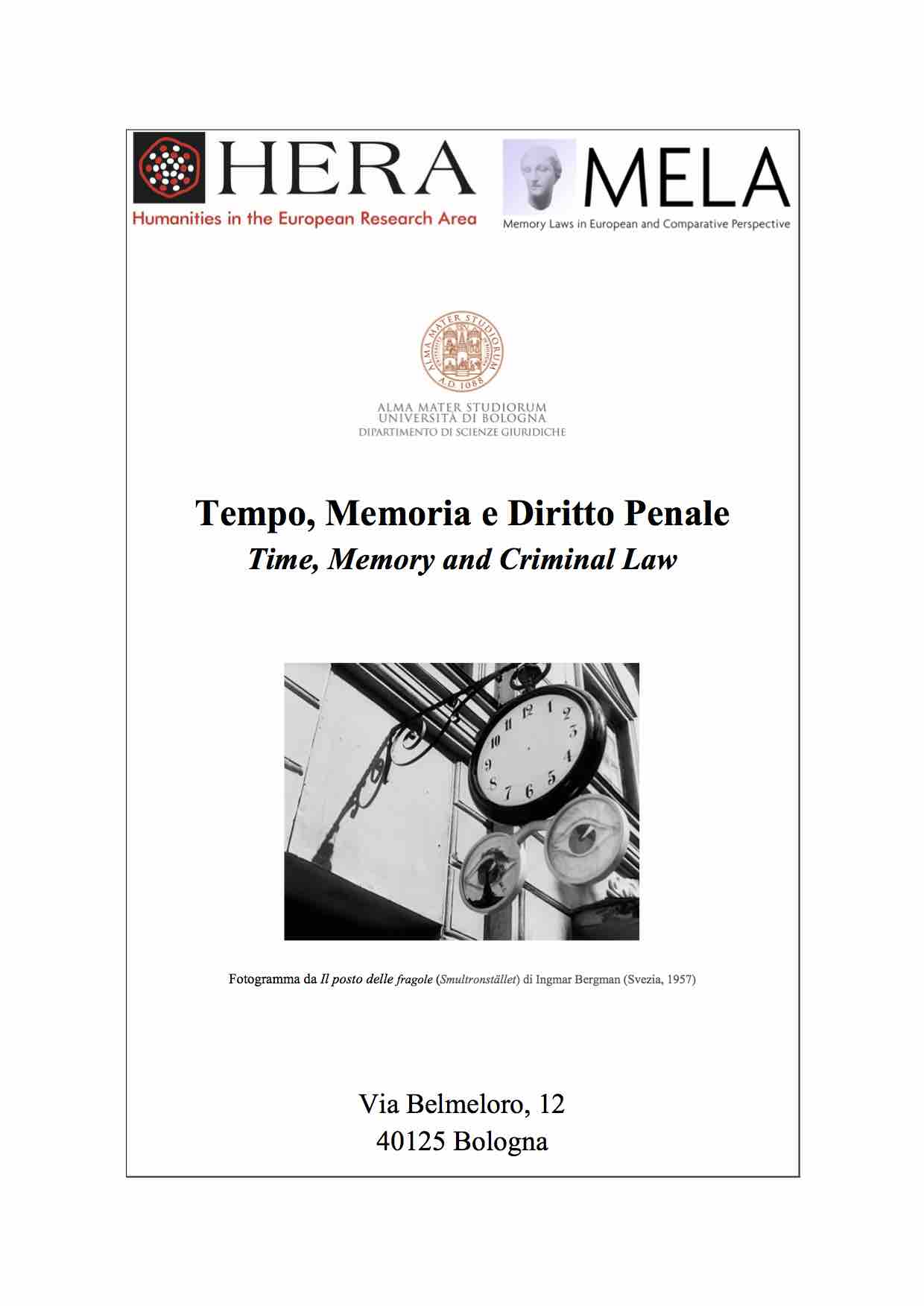 Interrelationships between criminal law, time and collective memory have evolved and taken new forms in recent years. These phenomena are underlain by frictions between the flow of time, the protection of historical memory, the interest in criminal prosecutions and punishment. This, in turn, reflects on the role and the forms of intervention one wants to assign to law and especially to criminal law.
The Italian MELA team and the PhD Programme of Legal Studies of the University of Bologna seek to dissect the issues raised by these interrelations and trade-offs from multiple disciplinary angles, in light of the values and rights at stake.
In the words of the French Roman lawyer Yan Thomas, "the question is not: what are the effects of time? But: what effects do we decide to attribute to time? For a political question, a political choice is required. Whatever the decision, it will only be a political-juridical operation over time. [...] It is evident that, in law, time is always artificially constructed."
Please see the document attached for the schedule of the seminars.